Replica Acorn Econet Bridge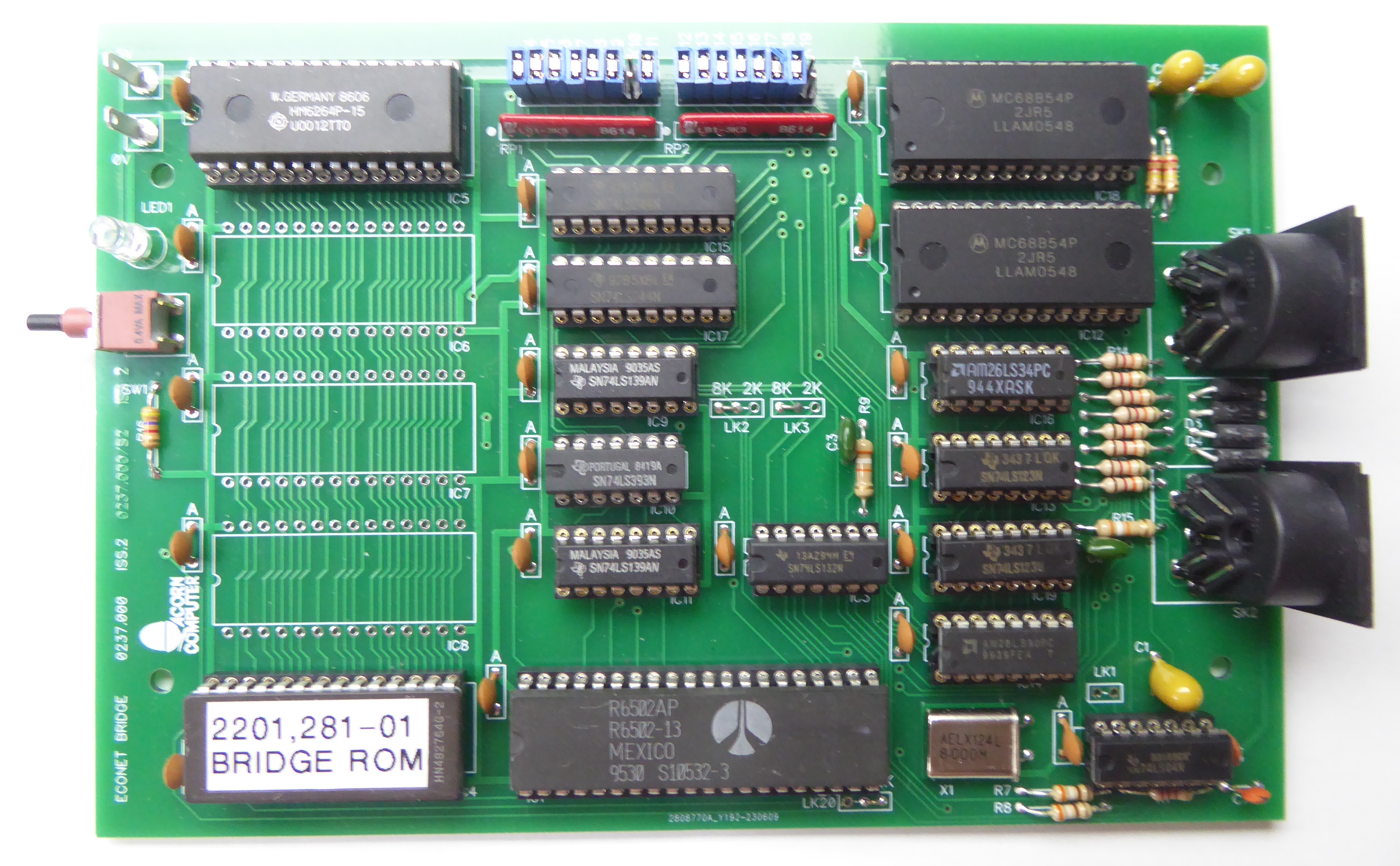 My replica of an Acorn Econet Bridge is pretty much identical to the original the only difference is that I don't have a spare empty 'cheese wedge' case to put it in. The original did not have the DIN sockets fitted on the PCB (the positions for them are there) but they are wired to two panel mounted sockets on the case. Its worth noting that the ground connection (pin 2) is not wired on one of the sockets presumably to provide a ground break between the two networks ?
I have also created a Eurocard sized version of the Bridge which I have colocated with my FileStore E01E in a complete Econet System.
Schematic
Bill Of Materials
Blank PCB